For Quality Legal Counsel
Turn to a Professional
Helping Clients in Need for Over 25 Years
Bankruptcy & Social Security Disability Attorney in High Point, NC
When your financial future is threatened—whether by bankruptcy or disability—it's easy to become overwhelmed. However, you don't have to face your troubles alone. The Law Office of Stan H. Dick will help you seek the solutions and security you deserve. If you need experienced legal representation in the High Point, North Carolina, area, reach out to our team today for a consultation of your case.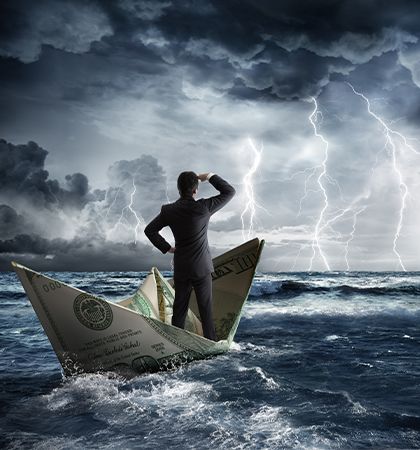 Stan H. Dick
Attorney at Law
After earning my Juris Doctor from the University of North Carolina at Chapel Hill in 1991, I began to dedicate my practice to helping clients dealing with financial stress. I understand that situations such as bankruptcy and disability can hinder your ability to provide for you and your family. I'll help you fight for an outcome that's right for you. Since beginning my practice over 25 years ago, I've helped secure fair and favorable solutions to a wide range of legal problems involving a variety of practice areas, including bankruptcy, Social Security disability, and estate. With broad legal knowledge and extensive experience, I can provide you with the assistance you need to overcome the legal challenges you're facing. See how I can help you by reaching out today.
LEARN MORE ABOUT ME
Skilled Legal Representation
When You Need it Most
Transparent Guidance With You In Mind
At The Law Office of Stan H. Dick, we'll take the time to fully understand your situation so we can create a strategy that best suits your needs. We'll explain every step of the legal process so you're always fully informed on where your case stands.
Affordable Advice You Can Count On
We know there are attorneys out there who take cases for the sole purpose of making money; not us. We truly want to help you receive an outcome that's best for your situation while also doing so in a way that's most fiscally beneficial to you.
"Great attorney, very knowledgeable and helpful in advising me on my legal situation. Would highly recommend."
Jaime s.
"Stan Dick helped me big time. Twice. Kept me out of financial disaster."
Michael w.
"Attorney Dick is so very knowledgeable and courteous."
P. boykin
Financial Troubles Don't Have to Define Your Future
There are few things more stressful than financial troubles. They can cause strife in multiple aspects of your life, from your personal relationships to your professional growth. At The Law Office of Stan H. Dick, we want to help you and your family find security. Whether you need advice on filing for bankruptcy or applying for Social Security disability benefits, we're here to guide you every step of the way.
We'll help you discover all the options available to you. By listening to your specific needs and formulating a custom plan, we will help you determine the option that best suits your situation. With our professional guidance, you can overcome even the most daunting legal problems. Get the help you deserve to move forward with your life.
For over 25 years, our team has provided knowledgeable legal counsel to those who need it most. We've built a reputation of trust among our clients, who have seen firsthand the professional services we offer.
We are proud to provide legal services to clients throughout the greater High Point, North Carolina, area, including those in Winston-Salem, Kernersville, Greensboro, and Thomasville. If you're facing legal challenges involving bankruptcy, Social Security disability, estate, DUI, wills and trusts, or probate, you don't have to face them alone. Trust our knowledgeable team at The Law Office of Stan H. Dick to guide you toward a resolution that benefits you. Standing up for your rights is our top priority. Call our office today to schedule a consultation.